It's your brand... It's your story! ™
SCHOOL BRANDING IS A TEAM EFFORT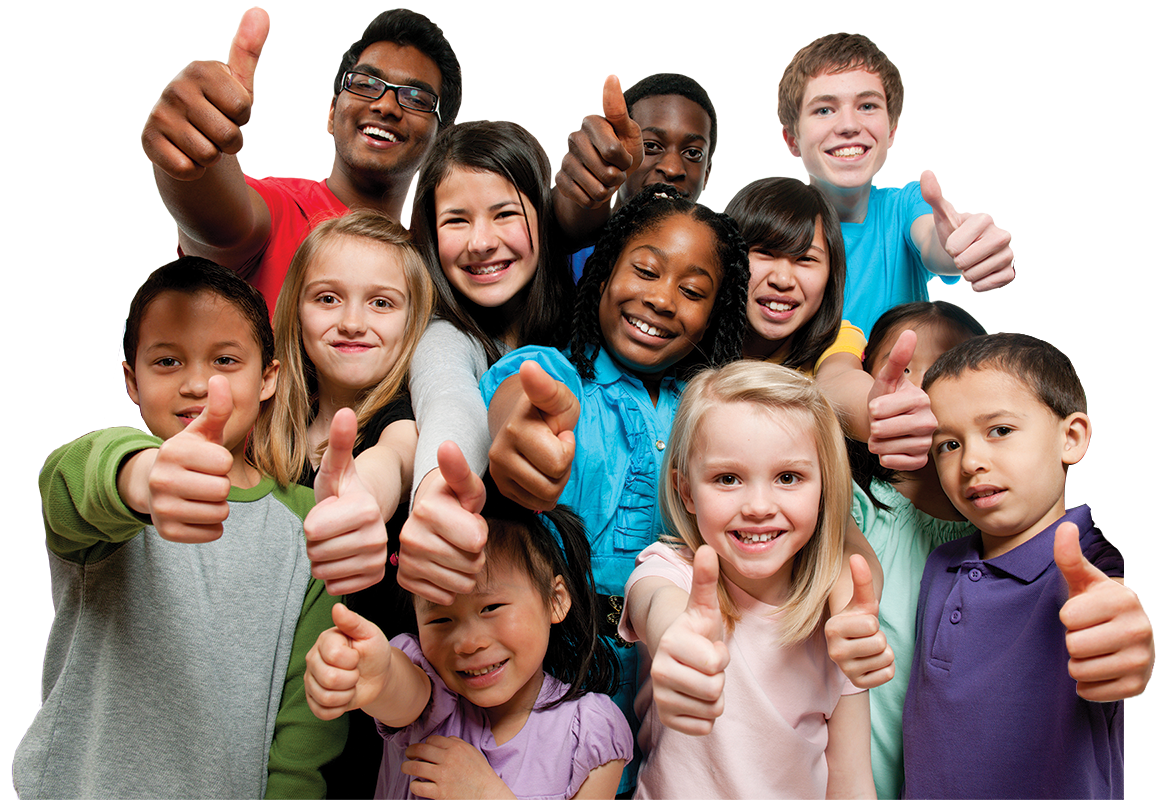 From K through 12th grade, the school brand, in all its powerful expressions, represents a student's entire emotional connection from pre-experience, the experience, and through post graduation.
The school brand helps to drive strategies, everyday decision-making, and reinforces internal alignment, while distinguishing your school from all others. It makes the best impression possible on existing and potential students, teachers and the community.  Your brand and messaging communicates the vision, mission, and values of your learning environment. It drives the campus internally, and aligns with the expectations and needs of its students. Your brand triggers emotion year-round among learners, staff, parents, alumni, and the community. Your entire school should be considered your branding department.
Getting started: "Create a Culture Committee or Branding Team."
In an effort to simplify a branding or re-branding plan, here are a few useful suggestions that can help transform your school's new and motivating image.
1. Who are your champions or cheerleaders: Identify your faculty, staff and select students as 'branding champions.' These people are already branding your school. They are the innovators and 'idea' people. They are doing it independently with no mission or purpose. They are naturally loyal to the school's brand already and will be great ambassadors as part of your new branding team.
2. Best foot forward: Start with what your school does best and expand from there. Raise awareness of academic, artistic and athletic excellence across all grade levels. Highlight notable teachers or staff members that have made differences in the education community.
3. Keep your logos, color schemes & mascot consistent: Too frequently the school's official graphics don't match the sports team jerseys that doesn't match hallway signage or display banners that doesn't match the logo being used on your school's website. Every school needs a "single identity" for successful branding.
4. Campaign your "Success Stories": Obviously, local newspapers and other local media need to hear these. This is a timely and cost efficient approach to branding and reinforcing community support. Also, don't forget about your school's website and social media. It is the largest outreach and online presence you have. It should consist of success stories and student images of ongoing success, awards and achievements.
5. Don't forget about school clubs and organizations: The same rules apply to your clubs as they do for varsity athletic teams and the school letterhead.
Stay consistent with themes, colors, mascot, slogans and targeted messages such as core values and behavior expectations. Remember, every message or expression is an opportunity to reinforce, support and enhance your school brand.
6. And finally, your branding goal: Your goal and objective is simply to align your school's internal culture with its external reputation, build trust and loyalty, while reinforcing school and student achievement and pride for years to come.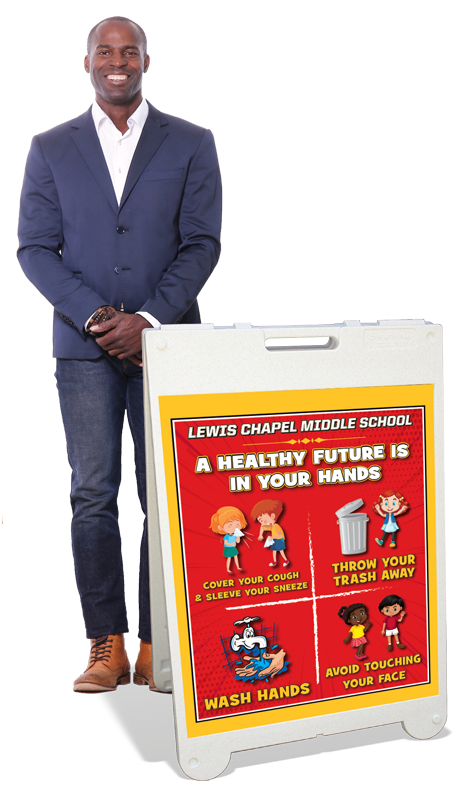 If your Learning Environment could talk, what would it say?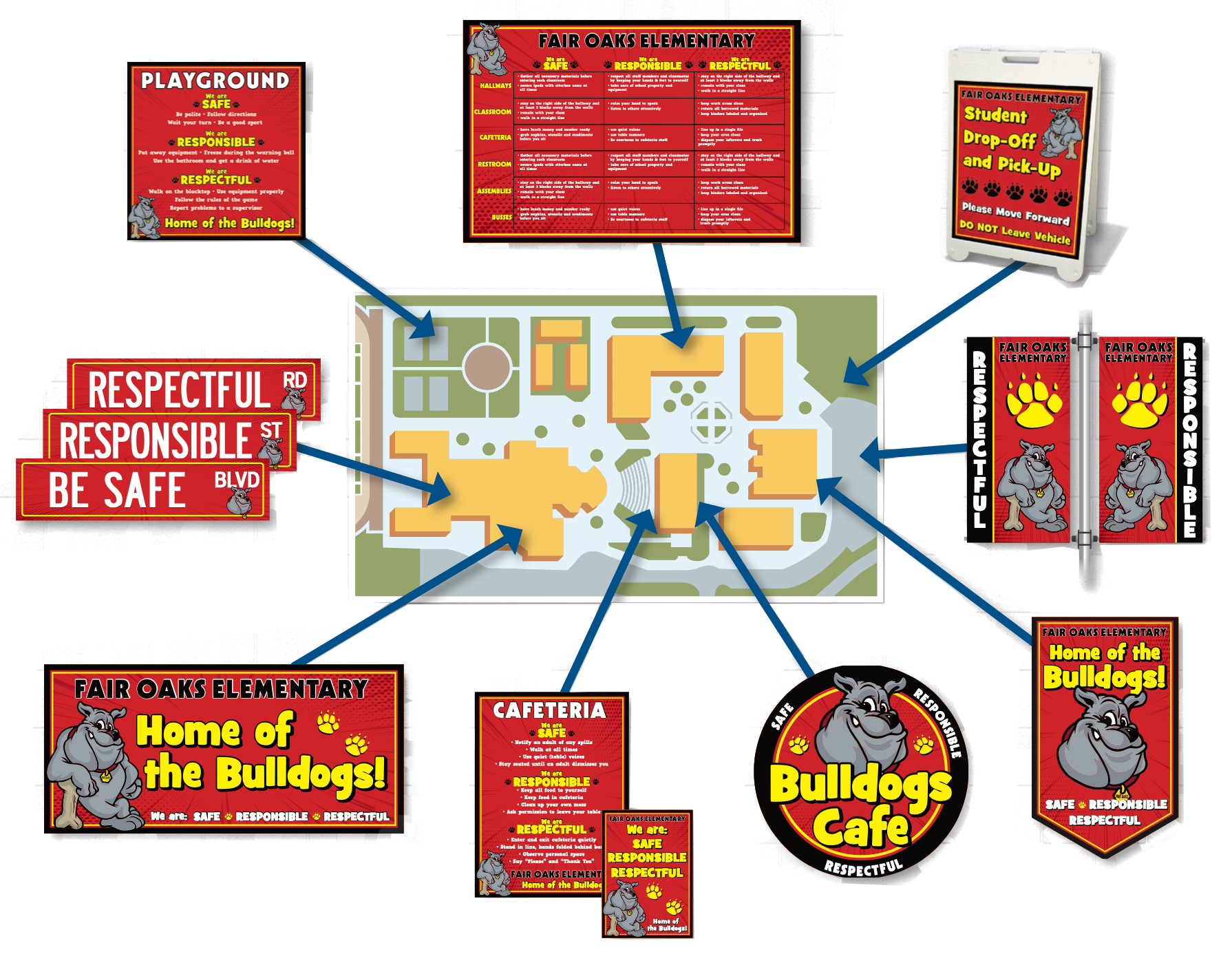 Take into account; branding is a new concept to many K-12 schools. However, you will hear buzz words like school spirit, school climate, culture builders, and even school morale throughout the campus. All of these can be addressed with an effective branding and messaging plan. Branding your school is clearly more comprehensive than the suggestions listed above. But keep in mind once you have selected your new 'school brand' proudly apply it to all communication tools school-wide. Who can argue…? You really are 'The Best School In America!'