Visually reinforce a common language school-wide and sustain high fidelity implementation
Presenting powerful eye-catching communication tools...That Work!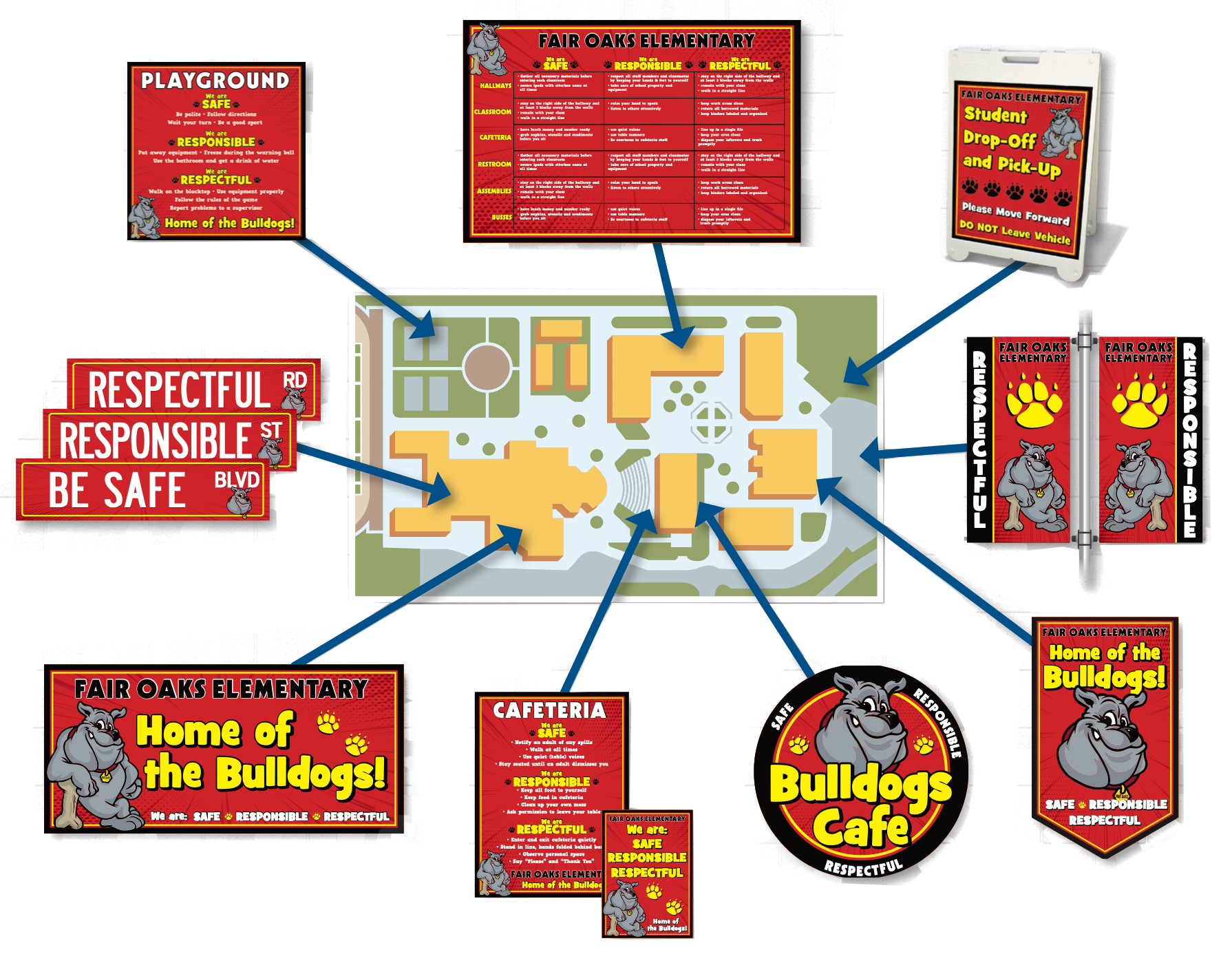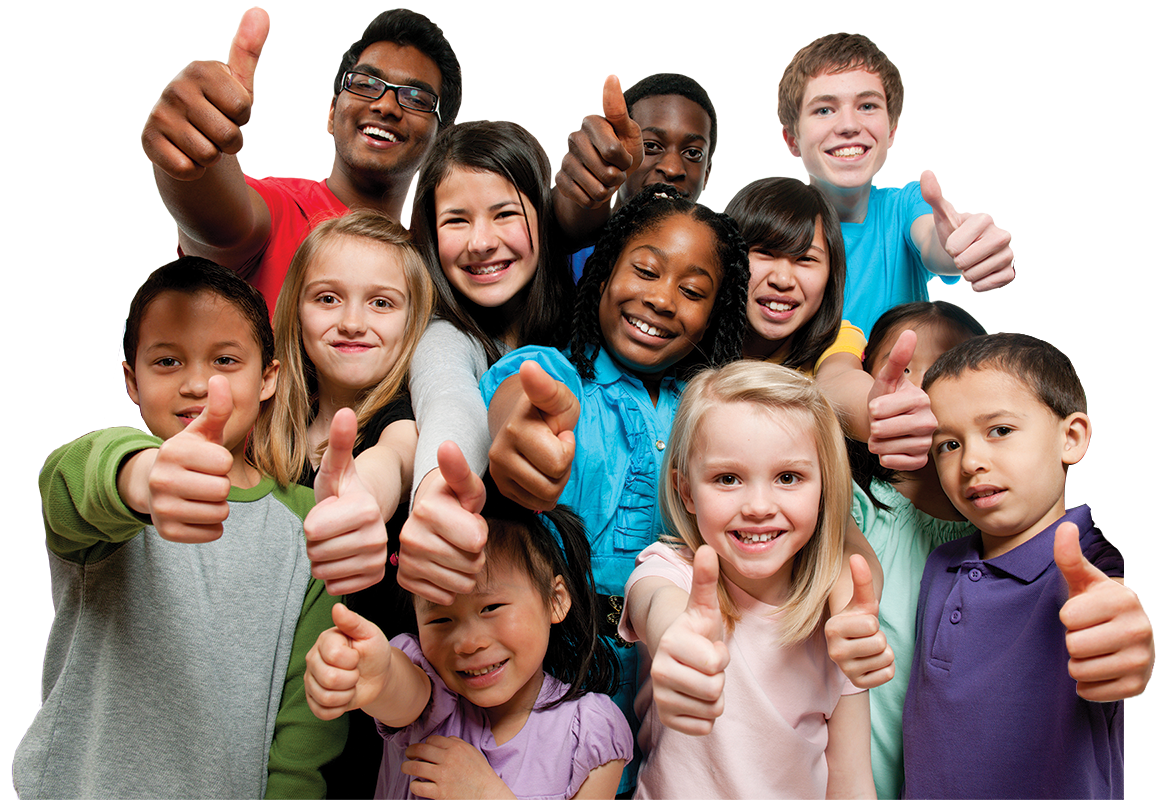 YOUR OFFICIAL K-12 RESOURCE FOR CUSTOM PBIS MESSAGING, SIGNAGE & INFOGRAPHICS. OUR VALUE PROPOSITION...INNOVATIVE PRODUCTS, CUSTOMIZATION, EASE OF ORDERING, QUALITY GRAPHICS, CUSTOMER CARE, BUSINESS LONGEVITY AND WE NEVER CHARGE FOR CUSTOM DESIGNS!
All of our products are printed on the finest commercial grade sign materials for durability and long life.
...And no charge for professional graphic design!
"Using our LCAP funding, we integrated and branded our PBIS core values and behavior expectations school-wide. The graphics and signage created by PIL transformed our entire campus with a new visual language from our entryway to our classrooms, from our playground to our common areas. Students, parents, teachers and staff feel a new sense of pride and fidelity at San Altos!"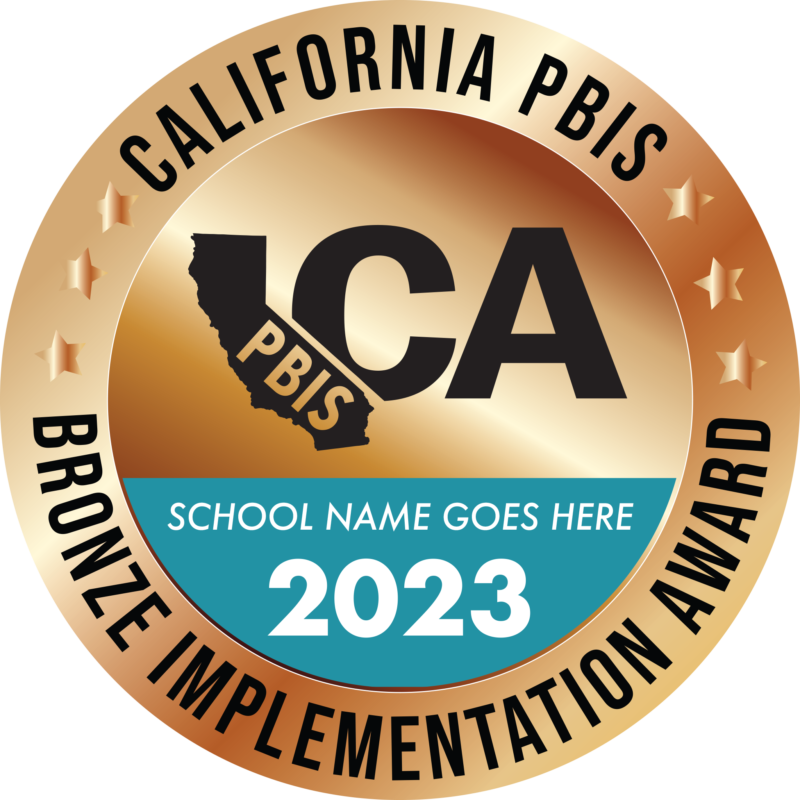 Nationally, We brand your Success & Achievement!
Serving award-winning National Blue Ribbon schools and State schools of Excellence for over 14 years... We proudly personalize your signature achievements. We combine your school brand with official Blue Ribbon or official State endorsed recognition. We apply the official logo to any of our custom messaging products. Indicate Blue Ribbon or State Recognition, and the year (i.e. Arizona 2017).