Make your visual identity & messaging stand out & stand tall
Our Custom 10x10' Canopy Tents are an excellent way to provide shade during outdoor events while looking professional and eye- catching. Our large format full color capabilities take artwork seam to seam unlike competitors. Lightweight and easy to use. 100% polyester, tight knit weave, water-resistant. Heavy duty hex shape 40 mm. aluminum hardware gives the tent strength in outdoor installations. Telescopic legs allow you to adjust the height, and the interior lattice expands the tent interior with the crank of a handle. Each leg has a foot plate ready to be staked to the ground.
10x10' • $599.95 • CT-10X10
Ask us about our Quantity discount!!

UNLIMITED COLORS + UNLIMITED VARIATIONS = ENDLESS POSSIBILITIES!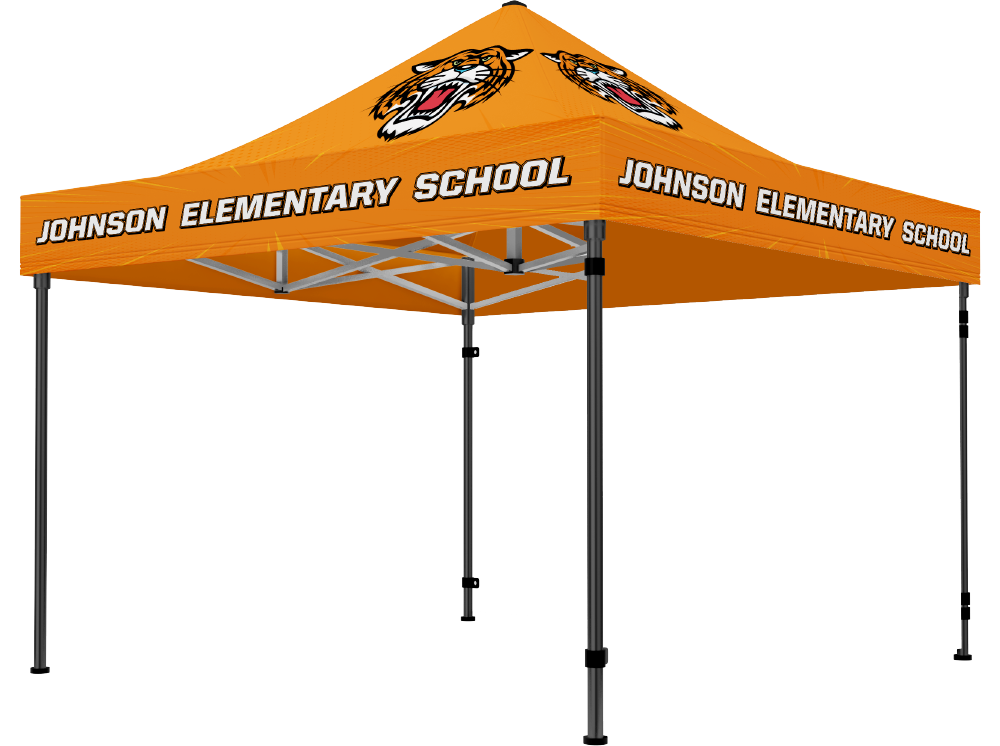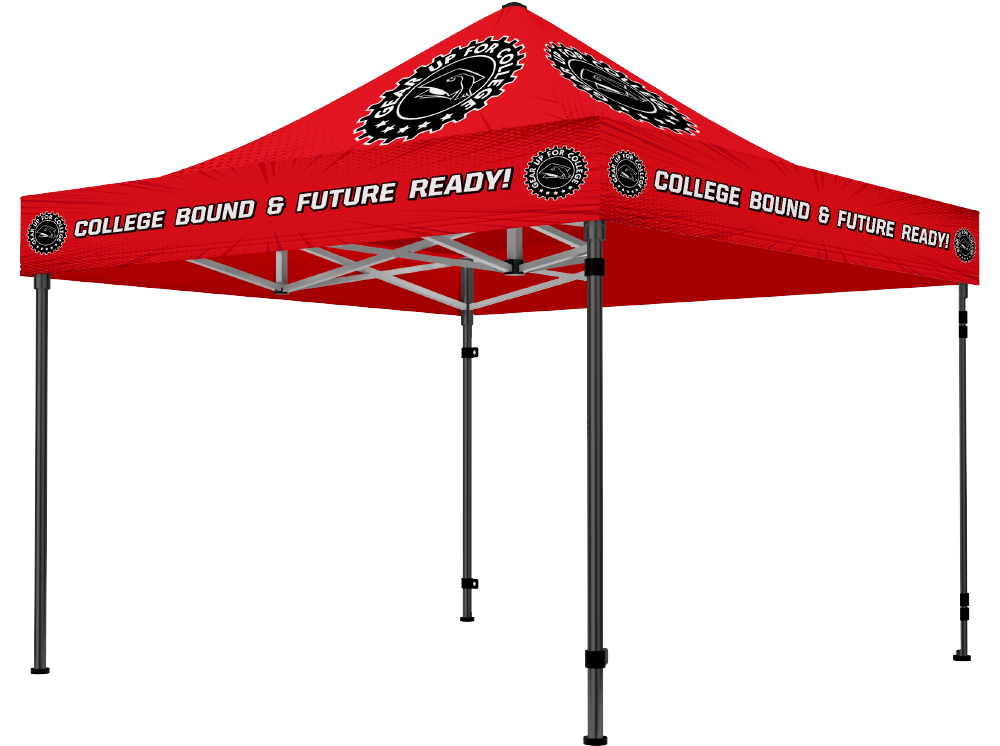 'Because you are...The BEST STUDENTS, BEST STAFF, BEST SCHOOL!