It is our intention to provide PBIS implementers with a professional graphic design and production resource where they can access a variety of timely and innovative school-to-student communication products. We provide proven and effective messaging tools created to help build fidelity and program sustainability while reinforcing behavior expectations and social-emotional outcomes school-wide day after day. Our appealing designs and ground breaking products simply work!
Common Language
Common Vision
Common Experiences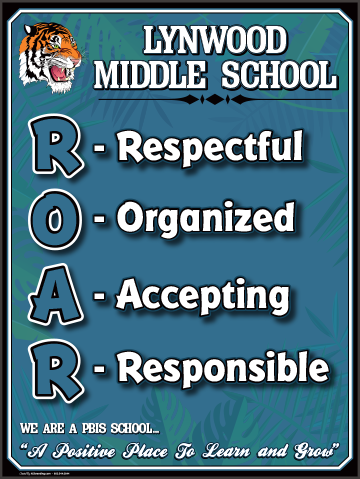 For over 35 years, Partners In Learning has set the national standard in stakeholder communication including PBIS themed messaging. In over 85,000 K–12 schools throughout America and Canada, our innovative communication tools help motivate students, inspire teachers and staff, engage parents, and embrace the surrounding communities. Our expertise in creating exciting visual options and timely messaging solutions aid in launching, scaling and sustaining PBIS enthusiasm while building student success year after year.
Incorporating years of Disney design & creative practice, coupled with decades of branding experience and exemplary customer care; our team of dedicated professionals will work with you to deliver innovative eye-catching behavior expectations. Proudly display your new PBIS signage across your entire learning environment and within each classroom and even the teacher's break area for all to see.
As you begin to formulate your PBIS promotional campaign and communication plan, we take the time, guess work and stress out of creating artwork and producing professional displays and colorful signage. We will work with you and your team to provide ideas, offer visual options and graphic solutions while performing within your budget and time schedule. In other words, we add quality, value and expertise to every PBIS program we touch! Our products and professional services align with the PBIS Tiered Fidelity Inventory (TFI) and the National Blueprint.
I invite you to browse our new products to see first-hand how our well-timed communication tools can help support, enhance and sustain your PBIS objectives while reinforcing school climate. I also encourage you to contact me directly to collaborate and discuss tailored solutions for all PBIS budgets. Together, we are limited only by imagination!
Our products, your story!
TOM SHARRIT, CHIEF CREATIVE OFFICER
PARTNERS IN LEARNING PROGRAMS, INC.
tom@k12branding.com (800) 544-0844