Branding helps PBIS messaging build and maintain
and sustain a positive social culture!
We align our customized products and professional services with school-wide
Tiered Fidelity Inventory (TFI)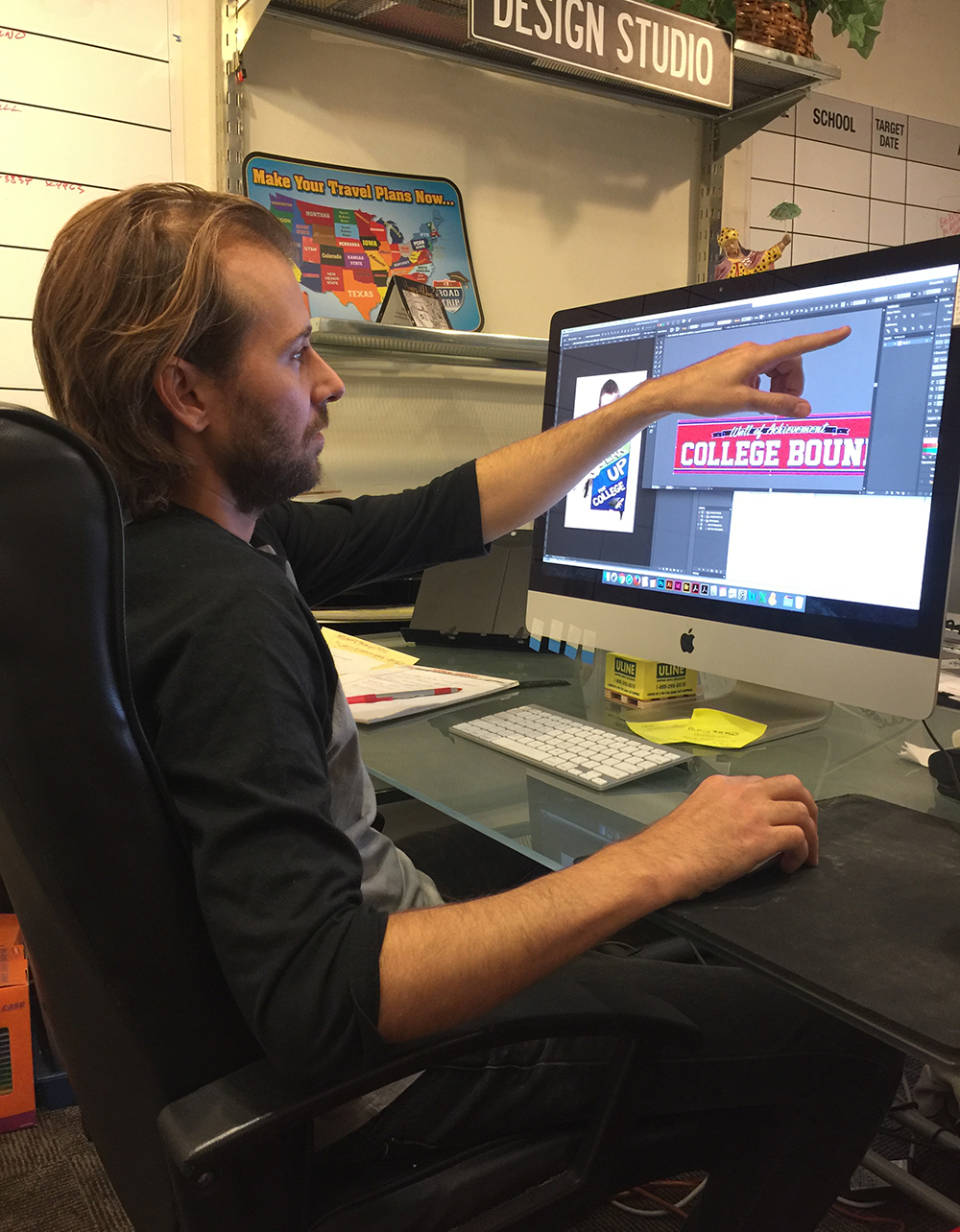 Chris Rueckel

Art Director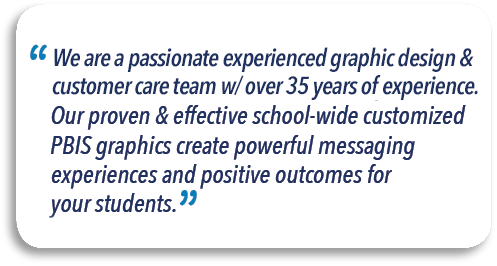 Katherine Mills

Operations Manager
Let's Get Started!
We want to get to know you and your school. It's important for your school's PBIS Implementer to plan a 15-20 min telephone meeting with our Project Success Coach. During the conversation, we will exchange pertinent information, share ideas, discuss your visual communication needs, answer questions and discuss critical timelines.
Your project will have many moving parts! Effectual communication throughout the pre-design, artwork approval, print production and the final fulfillment process is essential. To help establish a crucial communication link with your school and PBIS Implementer, simply fill out our customer information form and email it back to PBIS@K12branding.com. Let's roll…!
Customer Information Form
Working with us is as easy as…
Email your PBIS Core Values, school colors and mascot to pbis@k12branding.com.

• Send your matrix as an editable Word, Excel, or PDF document.
• Choose the best quality files available for your logo or mascot—we prefer .ai, .eps, .svg, .pdf, or .psd files when possible. If your artwork is too low-resolution for quality printing, our professional designers can recreate it for you! (Additional fee may apply.)

Our designers will create an eye-catching Look & Feel layout branding your school's PBIS program for your approval.

• Should your tiger mascot to be cute or fierce? Fun and playful typography, or maybe something a little more edgy? We'll match your Look & Feel to the tone and culture of your school, from elementary to high school!

Once you approve your new design, choose the right products and packages to fit your budget and school-wide messaging strategy.

• Select one of our featured PBIS Packages, or choose the customized, targeted signage that meets your school's unique needs.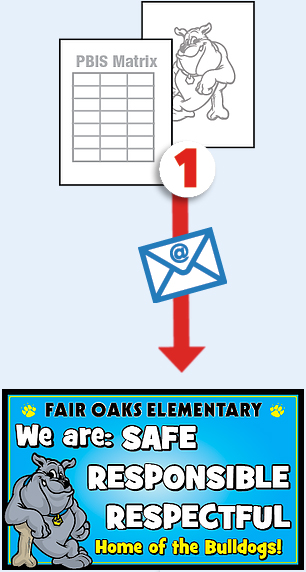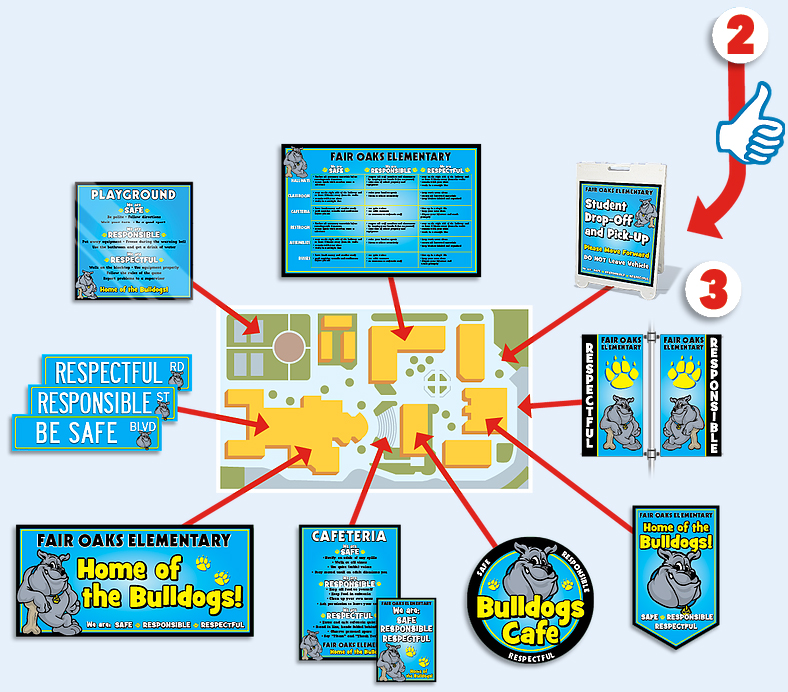 If your learning environment could talk, what would it say?
The Right Message
in the Right Place
Choose the settings throughout your school where your PBIS matrix, core values and behavior expectations will engage students daily. We offer a wide range of visual solutions to get your PBIS message out to every corner of your campus!
For new teams:
Once you choose your PBIS core values (3–5 key traits, or an acronym) we can create your branded Look & Feel to immediately introduce your new PBIS program school-wide. When your matrix and behavior expectations have been finalized, we'll help you expand your messaging strategy with additional branded items for each setting in your school.