OUR Innovative Designs WILL Make A HUGE Difference IN YOUR SCHOOL'S BRANDING AND CULTURE!
Custom 6FT table throws are a perfect addition to any K-12 school and will last for years. Eye-catching, professionally designed and manufactured on the finest commercial material. Full graphic prints using quality dye-sub printing on high-quality polyester fabric and printed on all 5 sides!
126x84" • $249.95 • T-THROW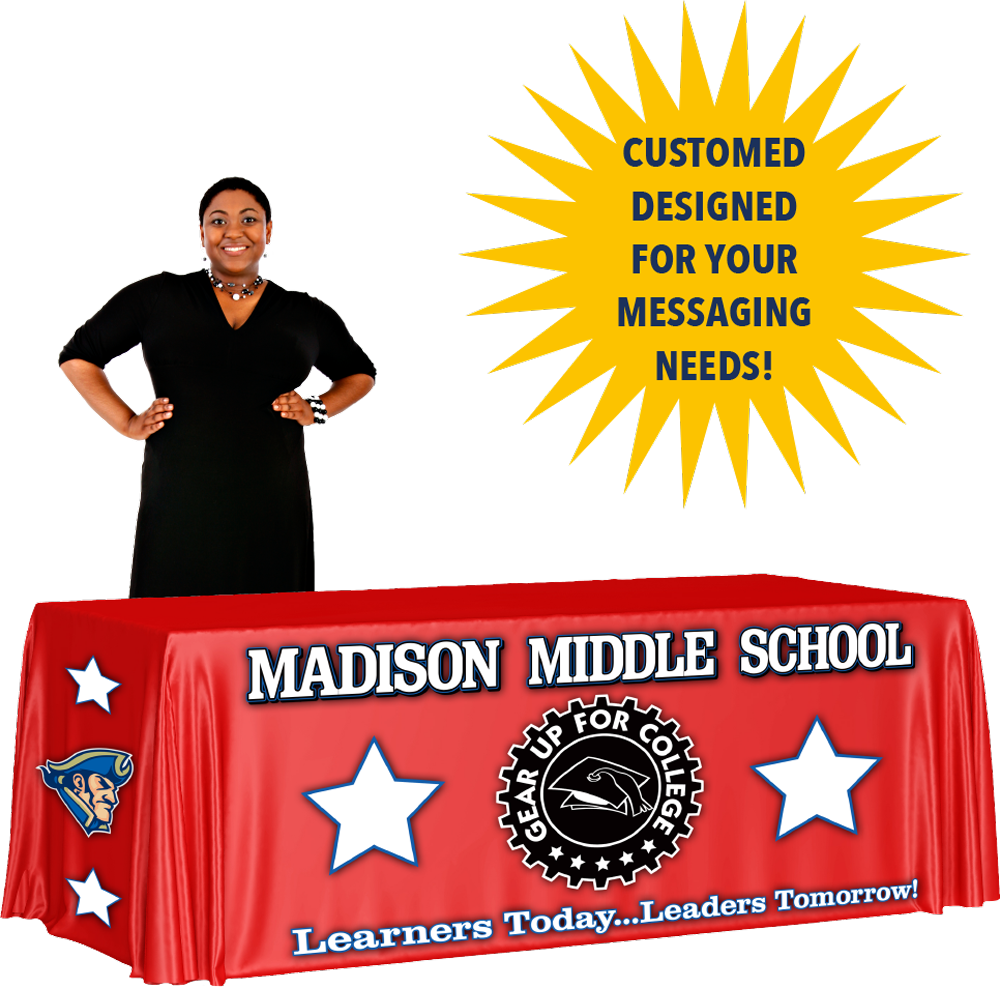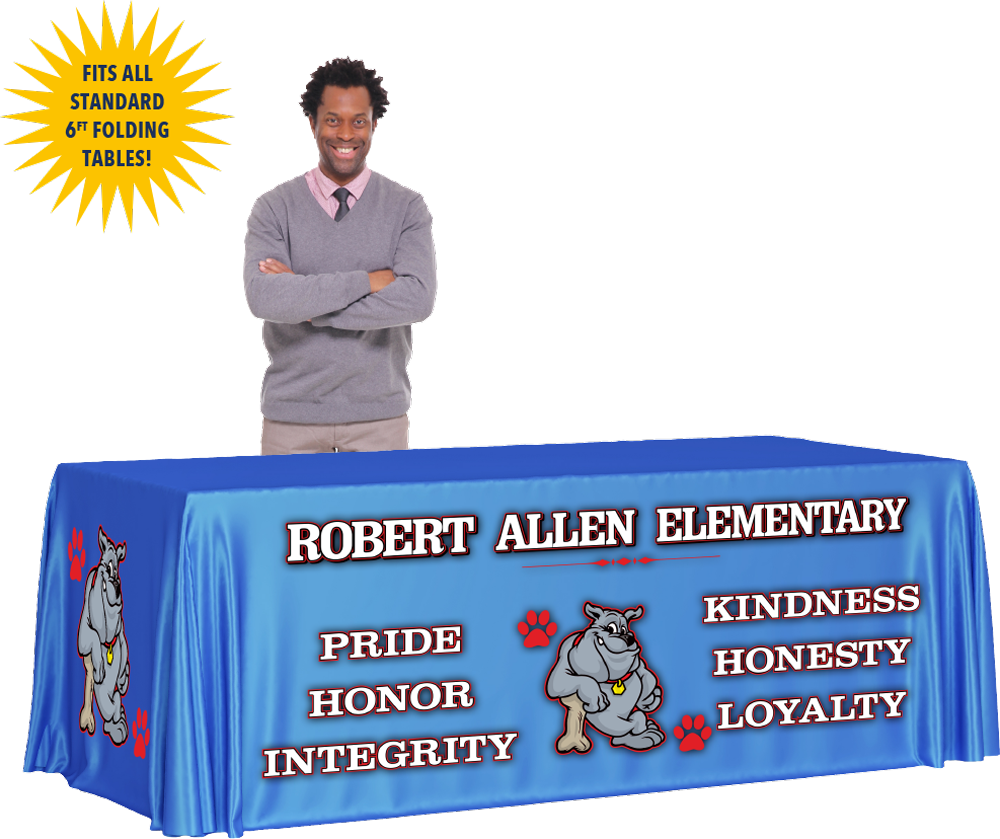 The Right Message, In The Right Place!