BRING ORDINARY HALLWAYS TO LIFE!
DOUBLE SIDED WALL MOUNT SIGNS
Your hallway wall mount sign will be highly visible and displayed perpendicular to the wall... Easy to read from both directions. Perfect for room ID and location, hallway street sign or teacher's name or subject matter.
6 x 20" • $49.95 • DSWM-6X20
10 x 10" • $49.95 • DSWM-10X10
Ask us about our Quantity discount!!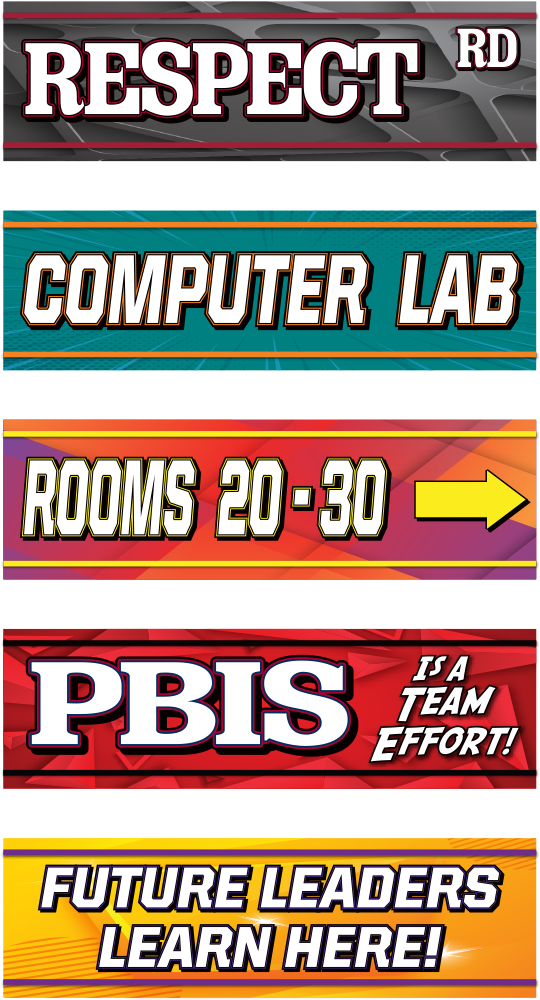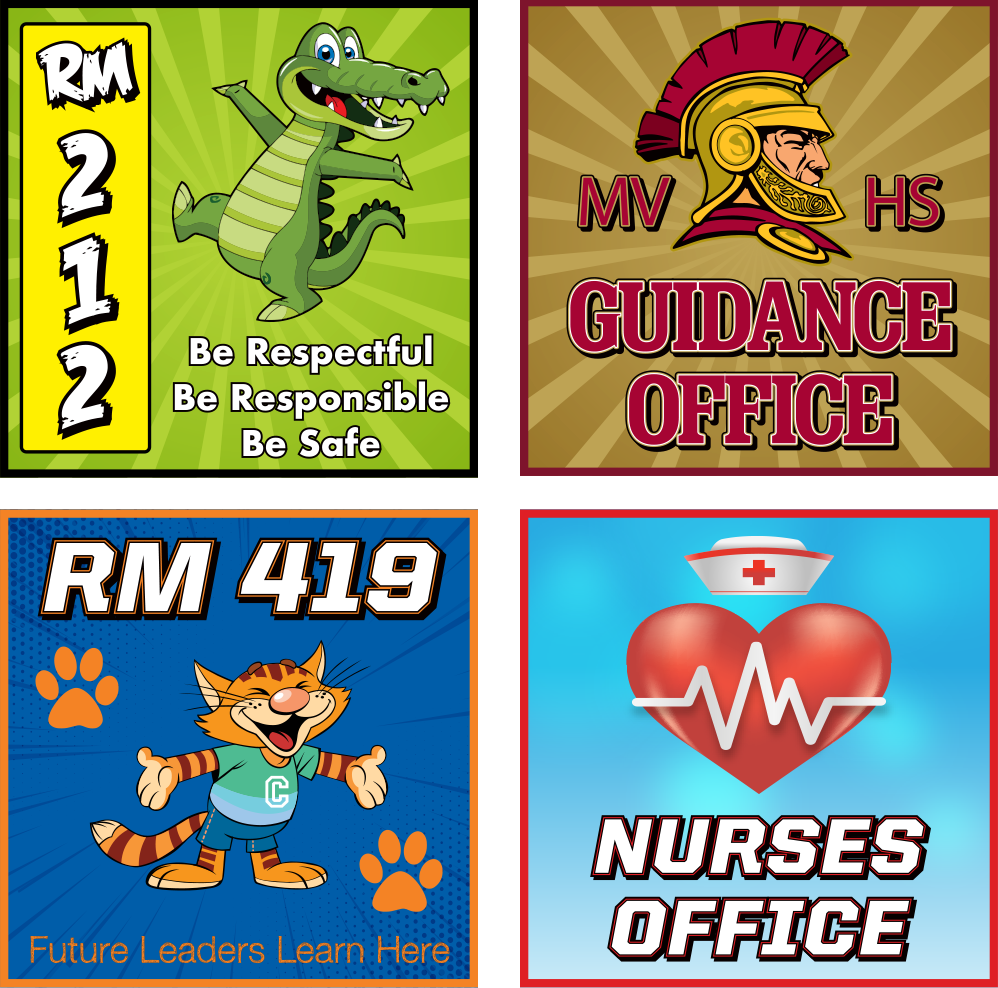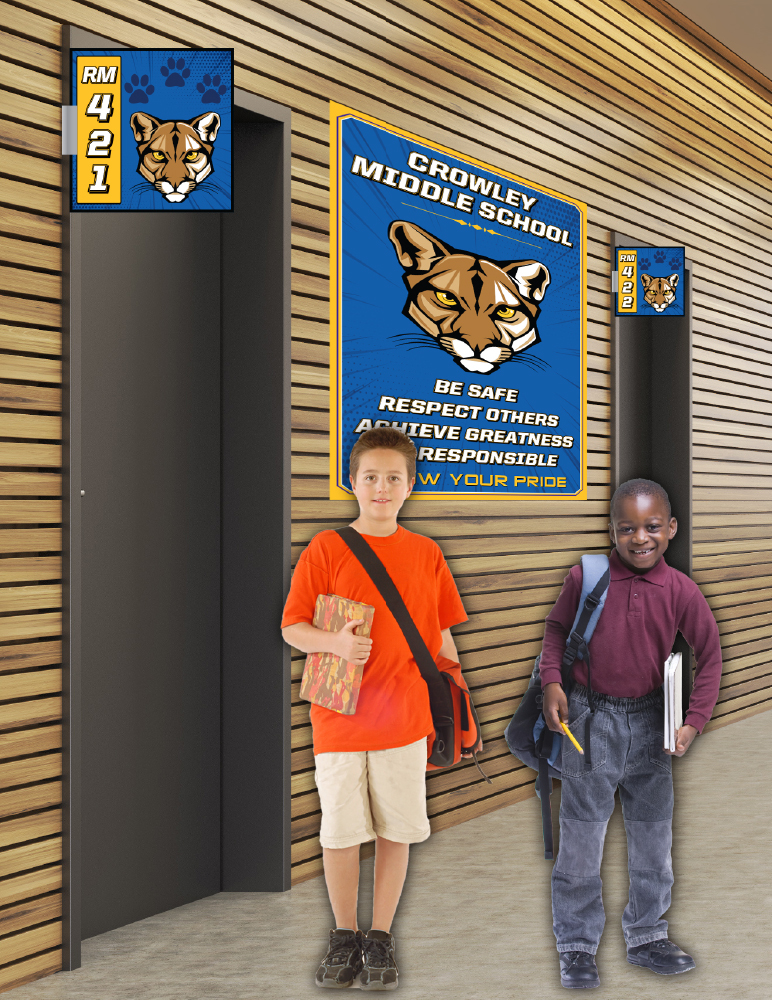 If Your Hallways Could Talk... What Would They Say?