If your hallways could talk, what would they say?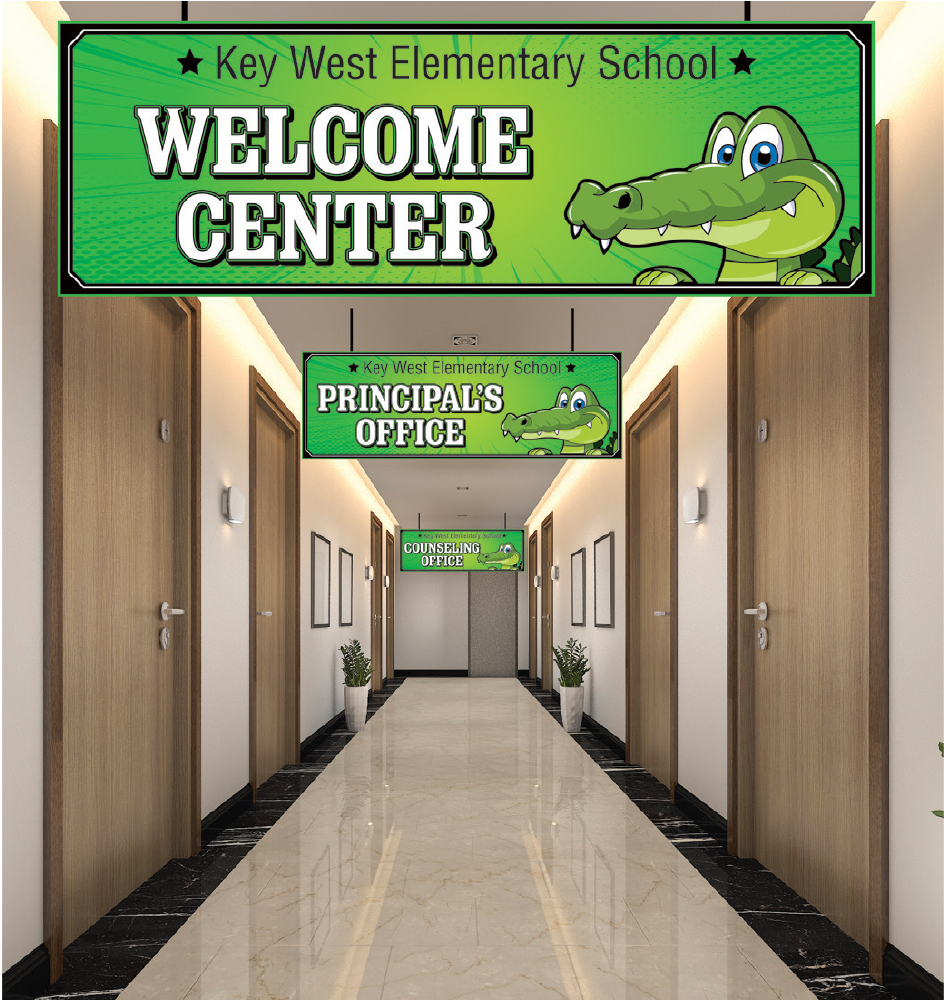 DOUBLE-SIDED HANGING CEILING SIGNS


12 x 36" • $99.95 • DSHS-12X36
Large double-sided signs are easy to read from a distance and bring ordinary alive. Add multiple signs down your main hallway. Promote core values and a college bound environment or use as a locator or directional sign. Includes mounting hardware.