Eye-catching visuals play a large part in how students process matrix information
Powerful matrix wall displays & training visuals simply work
How effectively does your learning environment communicate behavior expectations to students, staff and parents? Our customized, targeted and professionally designed PBIS signage will deliver your behavior expectations out to every corner of your campus, while encouraging 100% teacher participation.
4x6' • $179.95 • MTX-4X6 • HIGH TRAFFIC
3x5' • $139.95 • MTX-3X5 • TRAINING
24x32" • $59.95 • MTX-24X32 • CLASSROOMS
Ask us about our Quantity discount!!
Move your PBIS matrix out of the handbook and into your campus in a big way! Use as both a teaching aid and an eye-catching informational wall-hanging for all to see.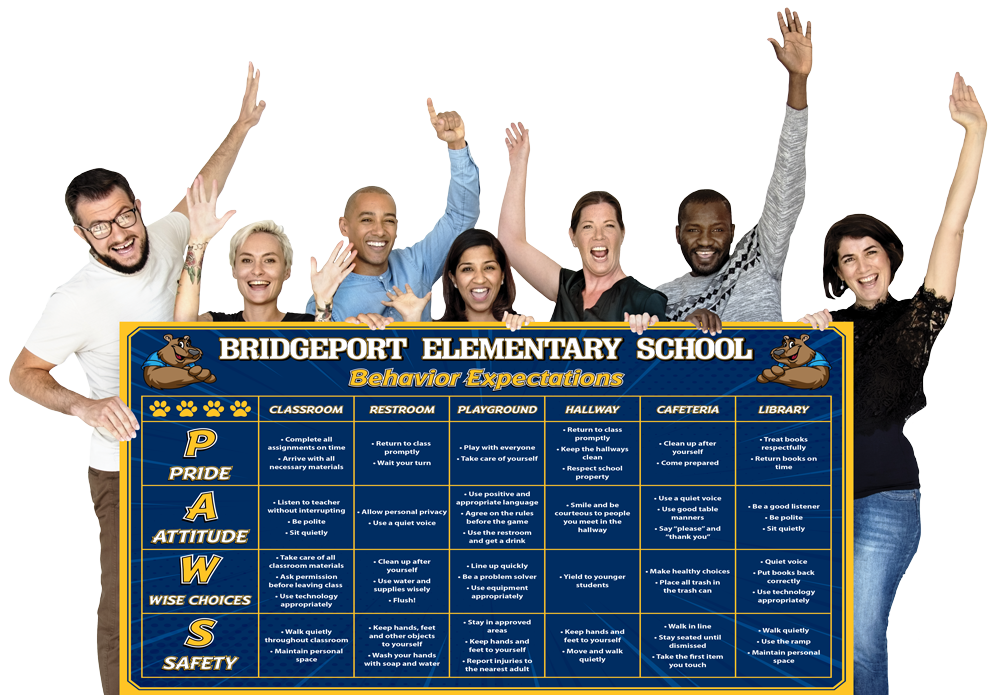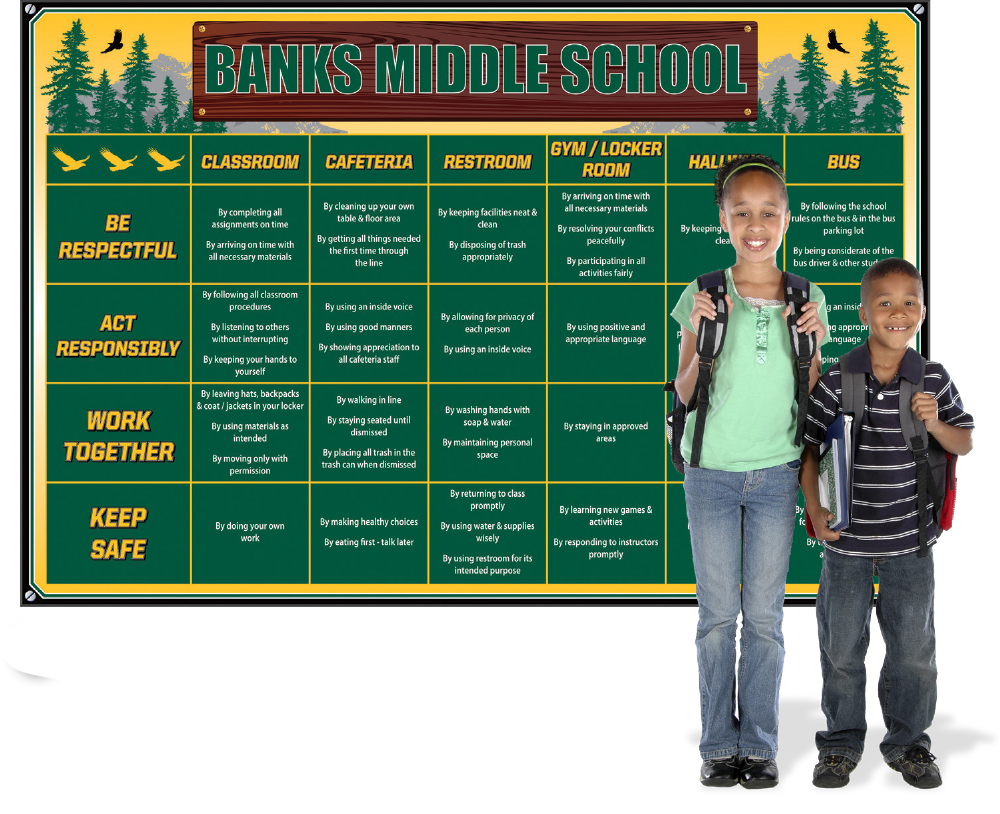 PERFECT FOR HIGH TRAFFIC AREAS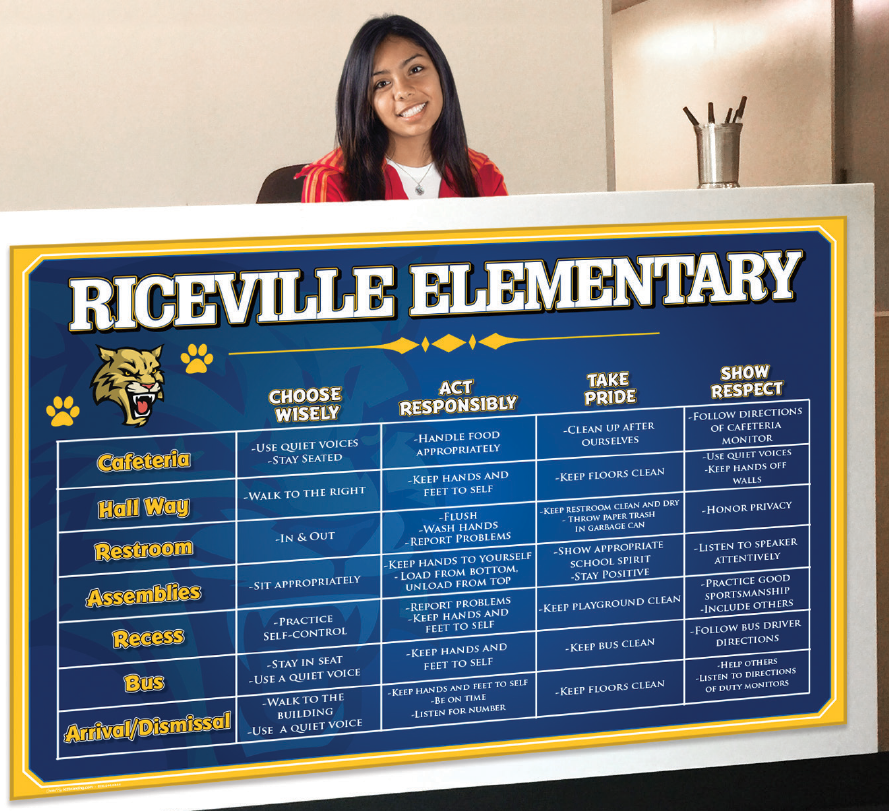 PERFECT FOR TRAINING & PARENT NIGHTS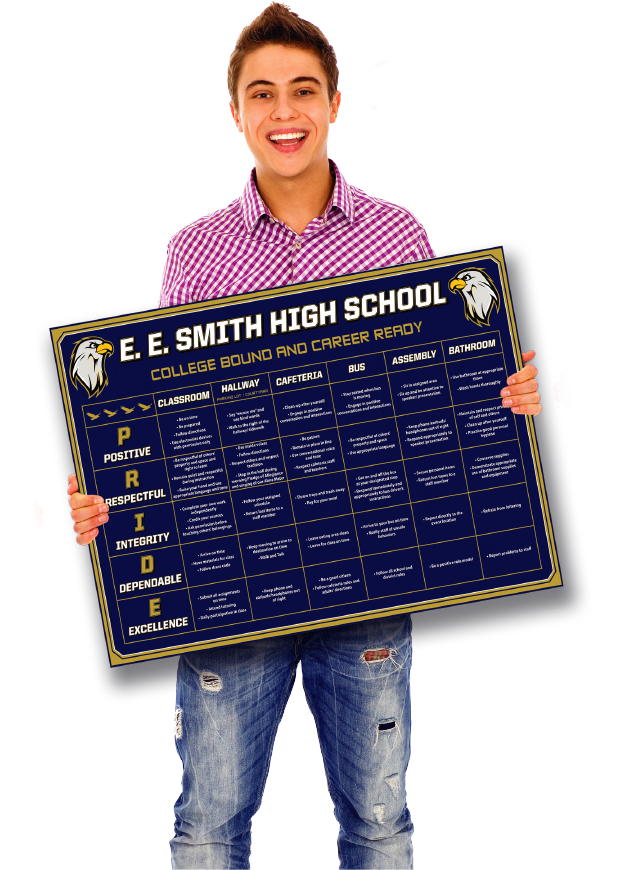 PERFECT FOR CLASSROOMS