STEP-UP STAIR GRAPHICS - PROMOTE STUDENT SUCCESS EVERY STEP OF THE WAY...
Transform an ordinary flight of stairs into a striking visual to reinforce behavior expectations, support school spirit and promote student success. While the stair graphics are dramatic, the product itself is economic, easy to install, clean and will last for years.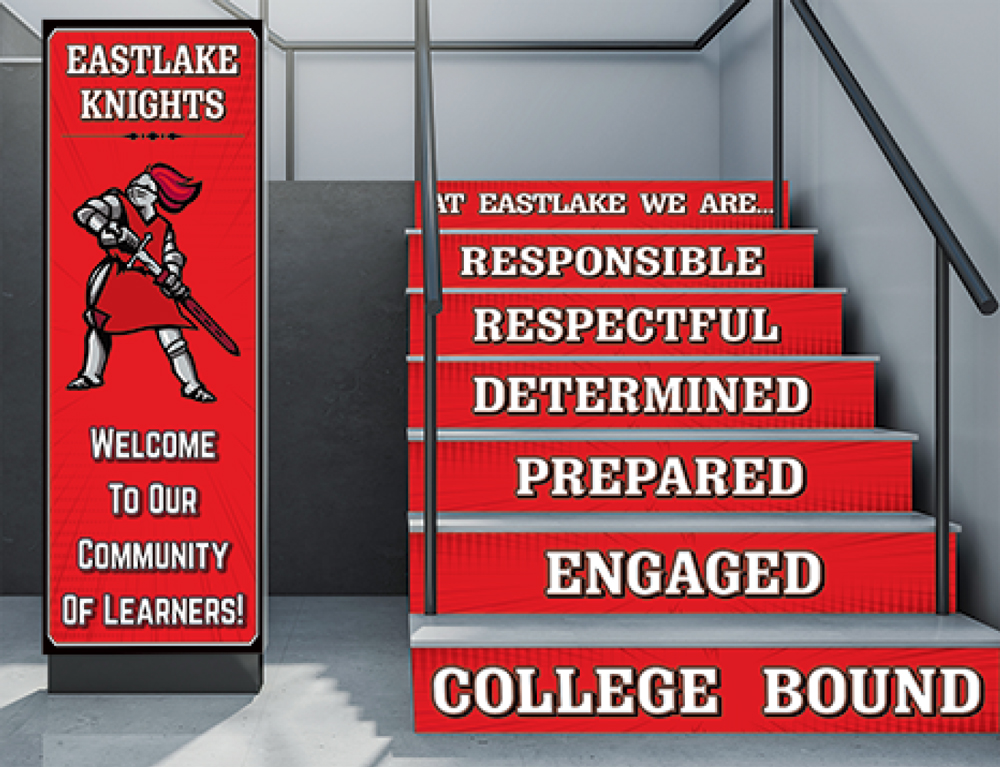 TWO WAYS TO ORDER CUSTOM STAIR GRAPHICS!
1. We offer three standard template sizes which will fit nearly all staircase configurations in k12 schools and for easy installation! Each template size is designed to be centered upon each stair step on your stairwell.
Our stair graphics are made of high-performance adhesive vinyl and pressure sensitive with a removable adhesive backing for easy installation. The conformability of this adhesive is suitable for long term flat applications. UV printing enables longer-lasting usage.
Item A-- 4.5" high, 48" in length, $14.95 each step
Item B-- 4.5" high, 60" in length, $21.95 each step
Item C-- 4.5" high, 72" in length, $26.95 each step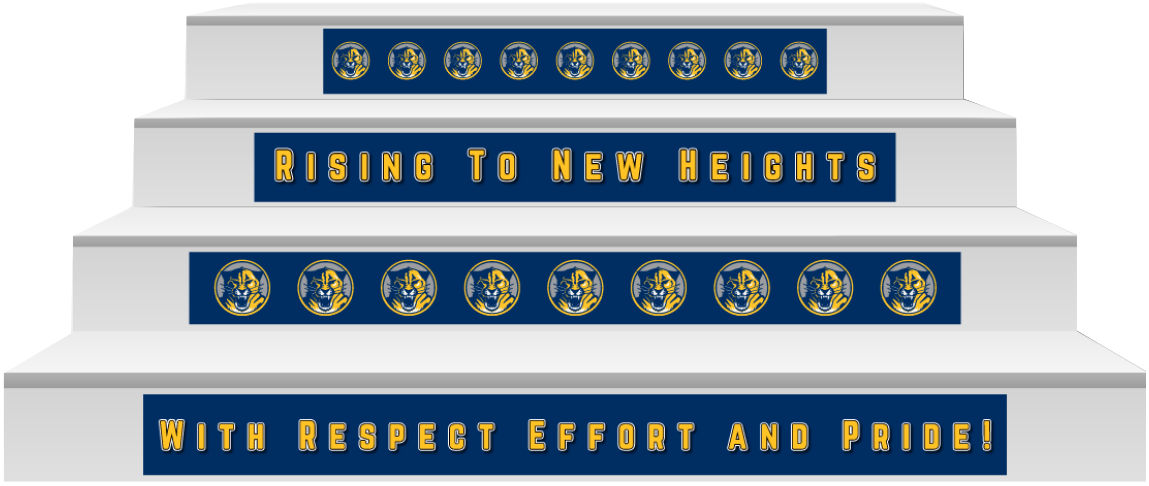 Simply count the number of stair steps in your school, select a template size, and provide copy & colors for each step. That's It…! We will professionally design your new stair graphics and you will have final approval on all graphics before printing!
2. Need a custom fit
…We also offer custom stair graphic sizes so the size of your stairs should not limit your ability to use stair graphics throughout your school.
How to Order Custom designs…
First determine the number of stair steps.
Next, measure riser height. Note: You must measure only the flat surface. Many stairs come with a bullnose step. Also, we recommend taking ½" off the height and bottom of the stair face measurements to prevent the stair decal from going over the edges and peeling back. Next measure the length of your stair step, once again allow ½ inch from both ends to prevent peeling.
Also, forward a photo of your stairwell or group of stairs. Your photo will be useful and beneficial for our design team.
Submit your request to info@k12branding.com for a quote. That's it…!
Any questions… give us a call today—800-544-0844
Note: Our stair graphics must be only applied to a flat, smooth surface. You should clean each stair step area with isopropyl alcohol to make sure that the surface is clean and dry before applying your new stair graphic decals.
How to Measure Stair Steps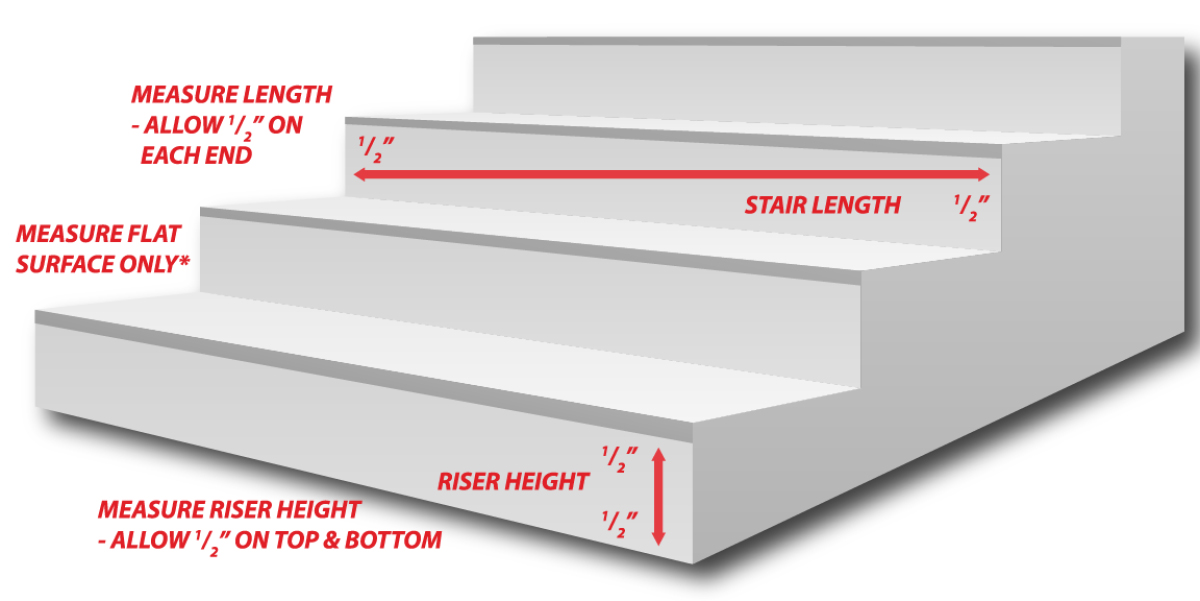 Promote School Pride Every Step Of The Way!