STEP-UP STAIR GRAPHICS - PROMOTE STUDENT SUCCESS EVERY STEP OF THE WAY...
Transform an ordinary flight of stairs into a striking visual to reinforce behavior expectations, support school spirit and promote student success. While the stair graphics are dramatic, the product itself is economic, easy to install, clean and will last for years.
*SIMPLY MEASURE YOUR STAIR HEIGHT, WIDTH AND NUMBER OF STEPS...THEN GIVE US A CALL!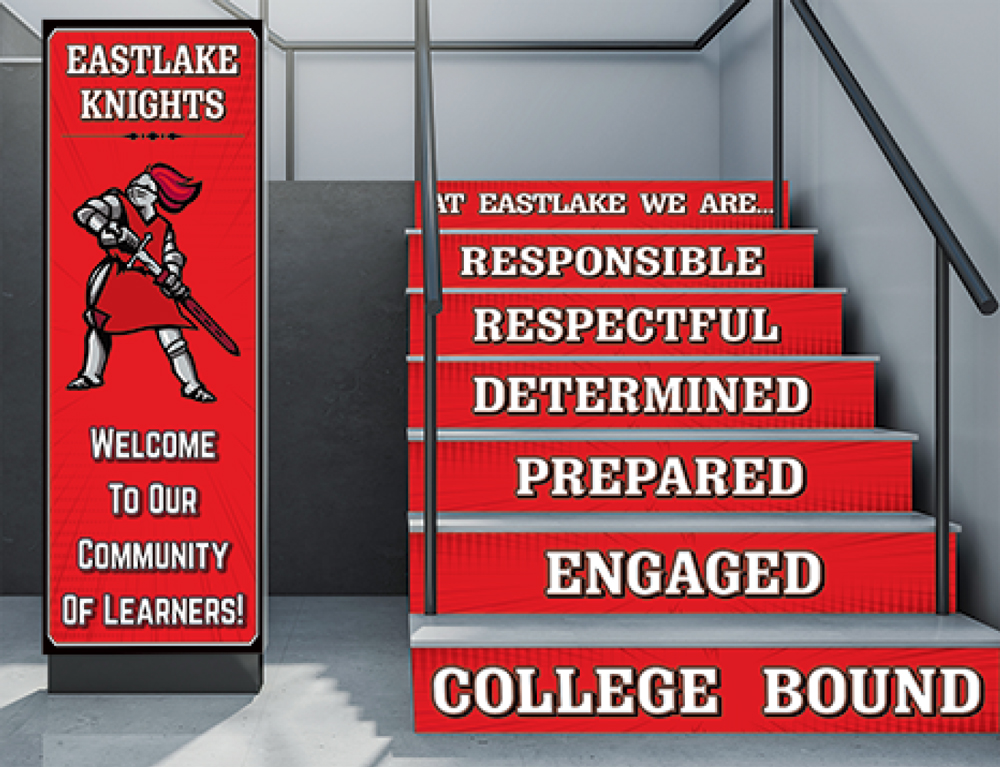 First determine the number of stairs
Measure riser height and stair length
Include a photo of the stairwell or group of stairs needed
Submit your request to info@k12branding.com and we will create a custom sales quote for your school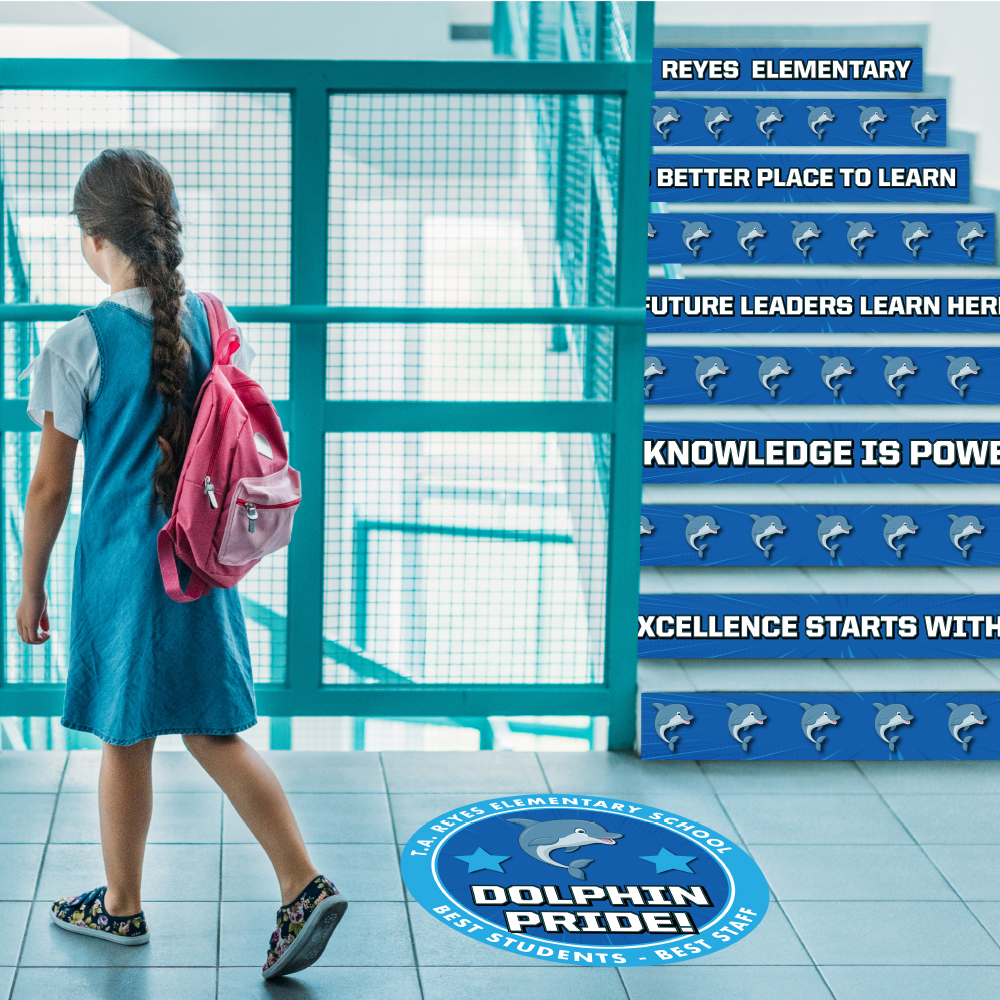 Promote School Pride Every Step Of The Way!